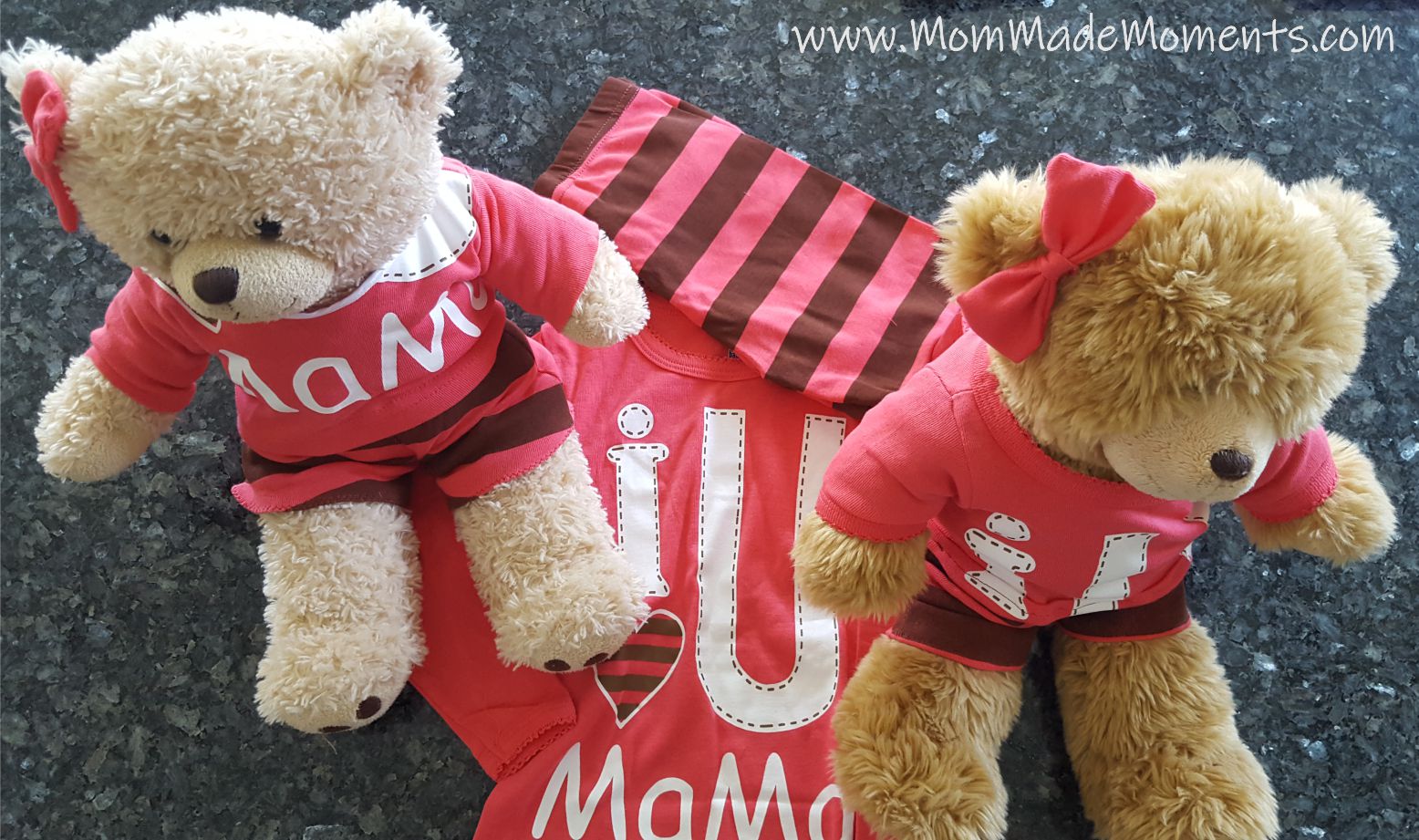 This is the perfect gift for girls, who love dressing up their dolls and teddies.
I have seen a picture of something similar on amazon once, but a matching (imported) set cost around Rs4000, which is just crazy! So I thought why don't I just make it myself?
I am all about making things as easy as they can be to save energy and time (as you know) so instead of attempting to stitch the nightwear for my girls too, I purchased 2 matching sets from hopscotch.in (for around Rs700 for both sets on sale) and made one of them into teddy clothes. You can make 2-3 set of doll/teddy clothes from each set of nightwear depending on the size.
The only problem here is that while the idea is good, I am not that good at stitching. Love it, but don't have the patience (or skills I'm afraid) to make it great or to follow a pattern properly, which is why this post is more about the inspiration than a step-to-step guide.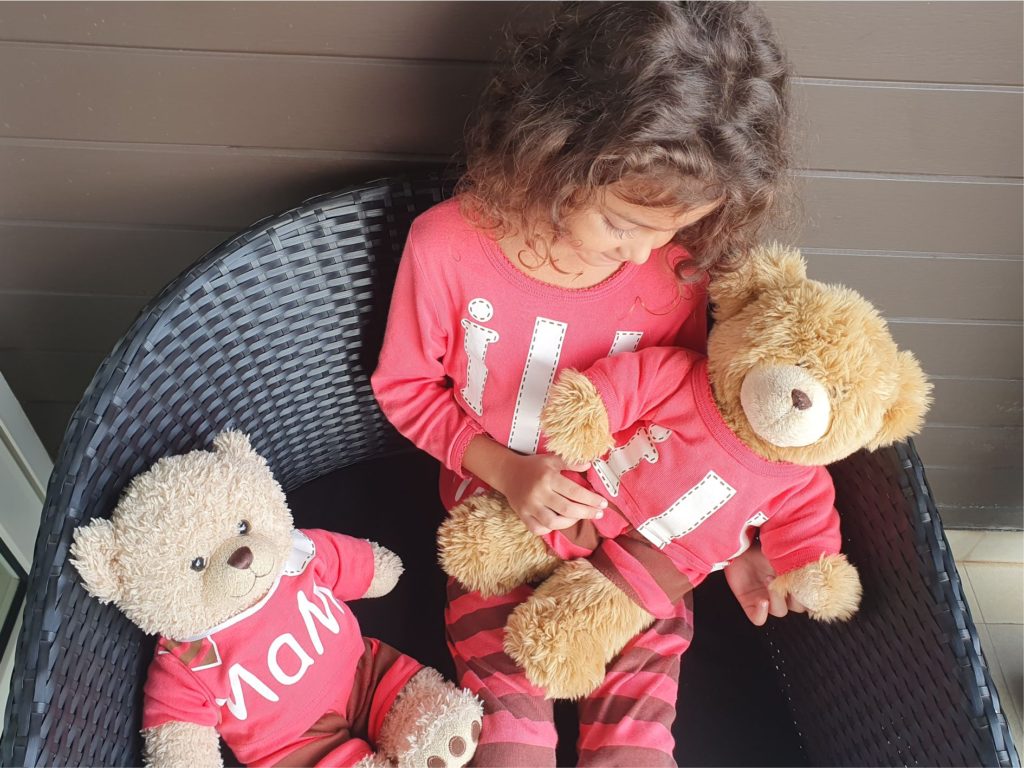 I did manage to make cute matching set for both my girls and the girls' teddies. They were happy, and that's what matters… even if the teddy's pants were a bit tight and one shirt a bit short. Luckily he didn't care one bit. Ha ha. In hindsight, I probably should have used the local tailor.
Hope your children or grandchildren love this idea as much as mine did. Have fun and good luck!
I was so happy to finish the clothes that I decided to make matching cloth bows for both teddies and children. Click here to see the complete step-to-step guide.
Hope you have fun with this project. Please let me know how you got on with it.

Matching Nightwear for Girl and Teddy