Order Cakes, Cookies and Cupcakes in Goa
I take orders for themed cakes, marble cookies, customized cupcakes and re-sealable packets of cookies and healthy treats -such as my healthy crackers.
The pictures below show some of some of my work. Please visit my Instagram page
@mommademoments_
or my facebook page
@mommademoments
for the latest creations and giveaways. You can also see more of my work under the
"Themed Parties"
category on top.
Contact me on line@mommademoments.com to order know more, DM me on the social media pages or whataspp me on 9922914664.
Order Themed Cakes in Goa
I make all kinds of themed cakes which I decorate with either fondant or buttercream. Any design is possible. You can either give me a picture you would like me to replicate, a theme or a colour and I will figure out the rest 😉
Price: 1400-1500 per kg cake (I don't count the decorations in the final weight)
Available flavours:
Rich Chocolate Cake (bestseller)
Vanilla Cake
Red Velvet Cake
Coconut Vanilla Cake
I am working on adding more flavours soon and will update this page again soon.
Please order min 48 hours in advance or as early as possible. Some cakes take longer (like the ice bucket cake and the fondant shoe shown here) because the fondant needs time to dry in a certain mould. It is always best to order as soon as possible to allow time to plan.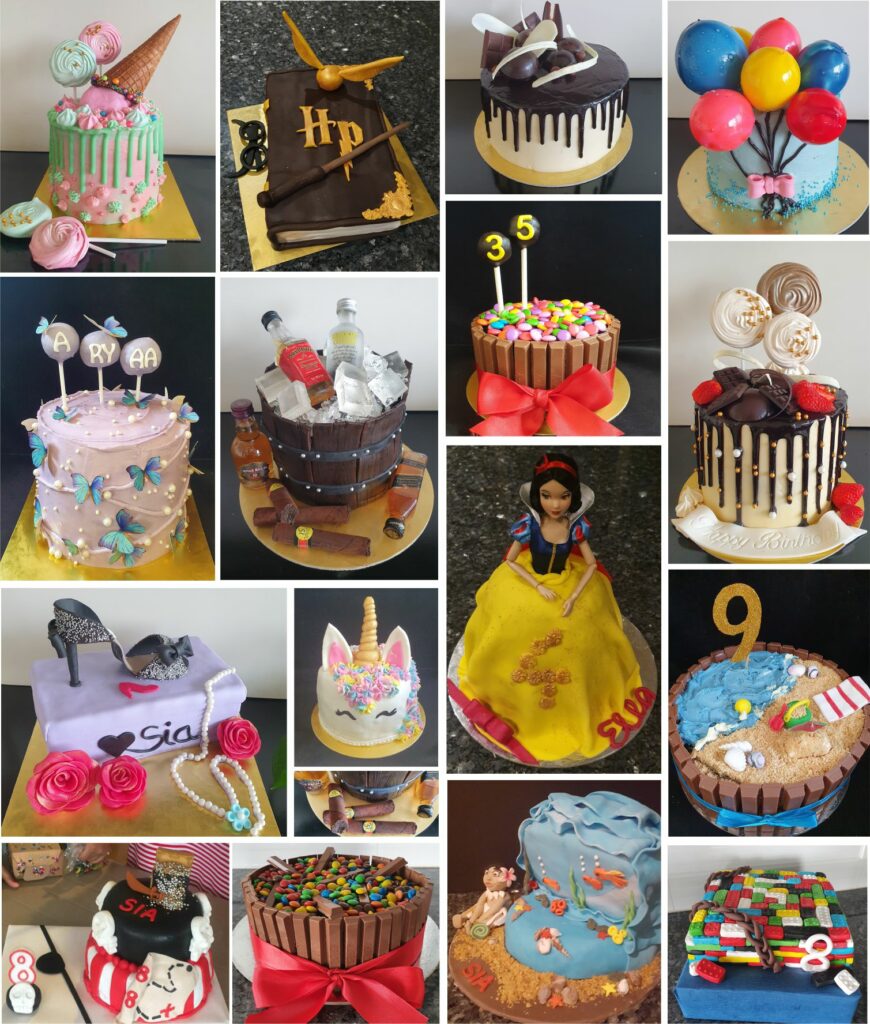 Order Customized Cupcakes
Order a selection of customized cupcakes for any occasion. It could be a baby shower, birthday party or a leaving do at work. Any design is possible.
Cupcakes with individual fondant decorations cost Rs 450/- for 6 medium sizes cupcakes.
Themed mini cupcakes with paper toppers are Rs 1000/- for 50pc. Fondant toppers for the mini cupcakes are also possible. The price is according to work/material involved.
Cupcake flavours:
Double chocolate (eggless also available)
Vegan chocolate
Red velvet w/ cream cheese frosting
Coconut
Vanilla
With a choice between these buttercream frostings. All (except the chocolate) can be customized with any colour:
Vanilla
Chocolate
Vegan whipped cream (not buttercream)
Peppermint
Lemon
Strawberry
Cream Cheese Icing
Coffee
Order Marble Cookies for your next event
These marble cookies can be customized to fit your exact requirement.
Choose the shape of the cookie, the writing and the colour combination, so it fits into your party. It could be a graduation, birthday, anniversary or perhaps a baby shower.
Marble cookies can also be a great return present with the words "thank you" added to the cookie. I will pack the cookies in individual clear bags so they are beautiful and easy to give. The names of the guests can also be added to the cookies.
Prices start from 300/- for 10 medium-sized cookies. I pack them in a beautiful box so they make a great hostess present too.
Follow me on Instagram to see the latest colour combinations.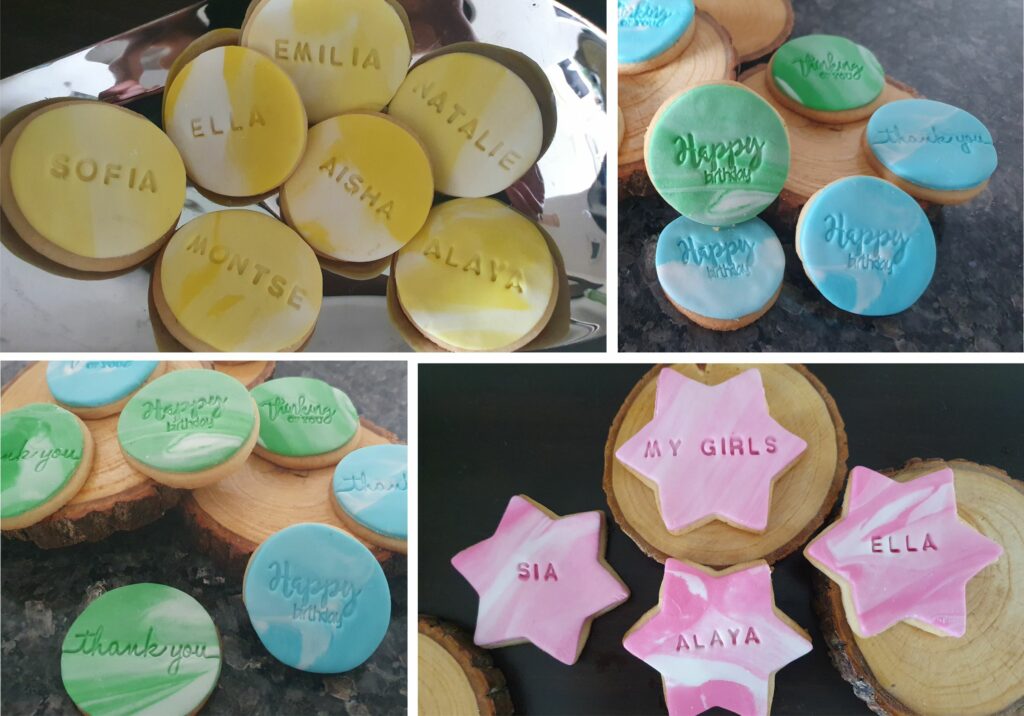 Order re-sealable bags of cookies and healthy treats
I pack all my cookies in beautiful re-sealable bags for longer freshness. I don't use any preservatives so everything has a shelf-life of max 14 days from the date of packaging.
These are some of the packets I sell for Rs 150-175/- each:
Chocolate Chip & Cashew Cookie (10pc)
Oatmeal & Honey Cookie (10)
Gingerbread Bites (125grams)
Candied Almonds (100grams)
Caramel Fudge (100grams)
Healthy Crackers with sunflower, pumpkin, sesame, flax seeds and extra virgin olive oil (100grams)
If you are staying outside Goa or in South Goa, I can also send them to you.
I can also put together a gift hamper of different items, make customized labels for the cookies and much more. Please get in touch to know more.