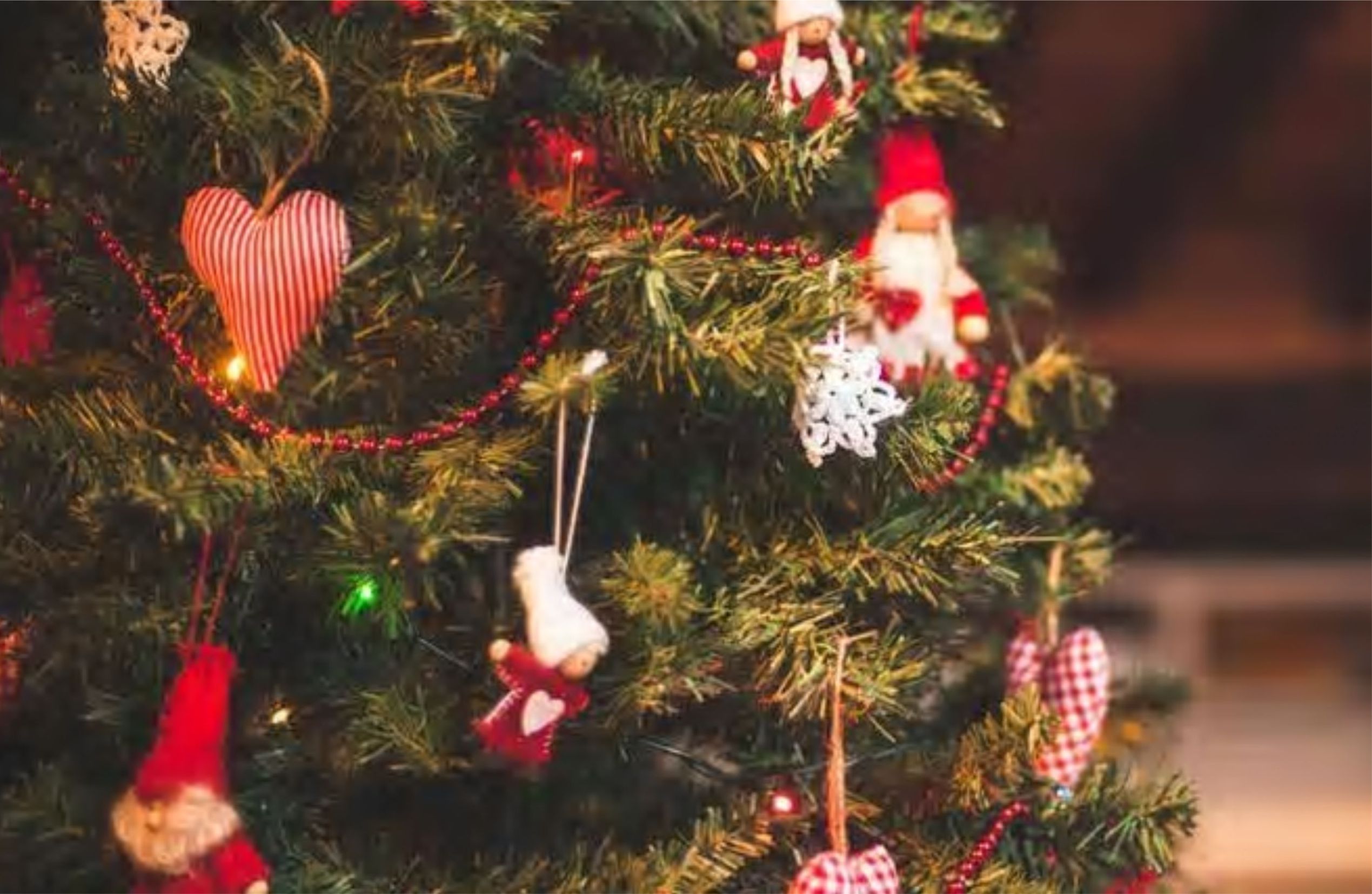 Christmas is a lovely time of the year… In our house we count down to Christmas Eve with an advent calendar from Lego or Playmobil every year. It's a lovely way for the kids to count the days while collecting a small toy every day… and better for the teeth than the chocolate ones!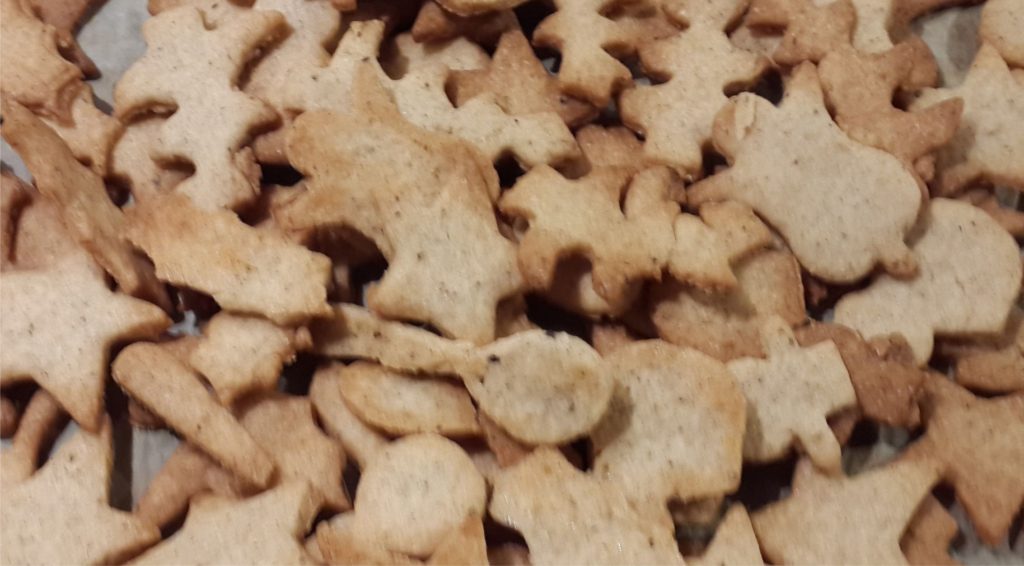 Danish Gingerbread Cookies
Every year we make these spiced cookies for Christmas (and because my kids love them so much, also on a boring day in March or July!)
Traditionally they are shaped like little balls, but we love rolling them out and cutting them with our Christmas cookie cutters. With hints of clove, black pepper and cinnamon they make the house smell like Christmas. The dough is easy for kids to roll out and cut without too much help from adults.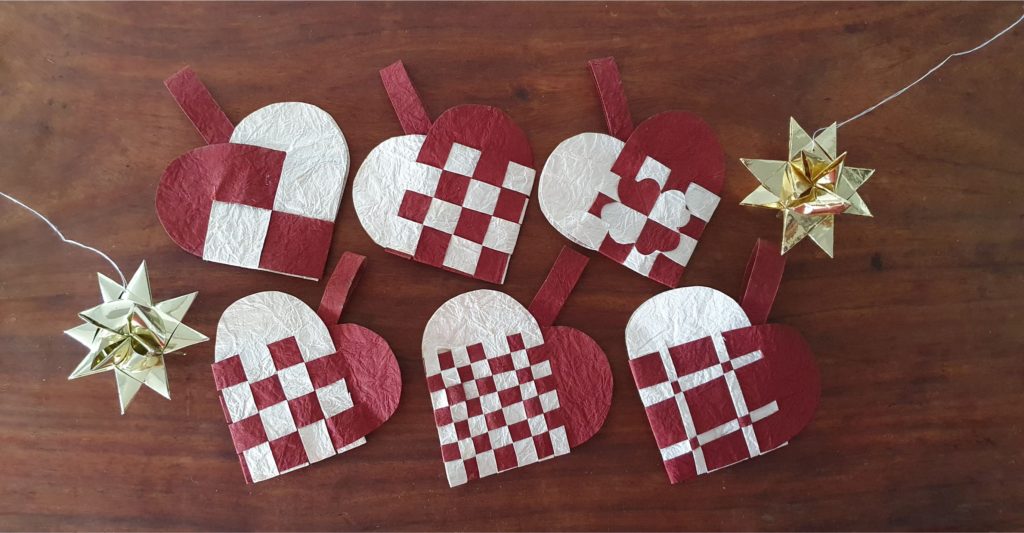 Homemade Christmas Decorations
Turn up the radio for the annual Christmas songs and give the kids glue, paper and scissors -and watch them turn paper into Christmas decorations as fast as one, two, three. My kids love making their own decorations -especially stars and hearts. See how to fold your own Christmas star here and the pleated Christmas hearts here.
Snowflakes
So pretty and never two alike. Goa never has any real snow (surprise surprise!) so we always make sure to have plenty "fake" ones around the house. We make them from from hama beads, toilet paper rolls, cooked salt dough, paper and much more.
The picture shows the ones made from hama beads. I usually iron them on both sides. That way they don't break as easily and they look more like real snowflakes when they are flattened.
Hang the finished snowflakes from lamps or from the ceiling.
Magic "door" for the elf
A funny little idea that will add some magic to your Christmas this year. And, of course, fun for the kids to make and to have afterwards.
We made this one about 3 years ago and my kids didn't quite understand at first how the elves would be able to come through a door made from a piece of cardboard stuck on the wall with blue tag… (and that is an excellent question of course!)
But with magic and imagination everything is possible…
Funny things started happening in our house after we put up the door; carrots and potatoes in their stockings one day… and when someone had opened their advent calendars and hidden it(!!) they really started to wonder, who it could be. They kept going back to check on the door. To "prove" that the door was in use, they sprinkled flour on the floor one evening in front of the door. When there were tiny footprints in the flour next morning -made by yours truly of course- and their school uniforms had been hung on the Christmas tree instead of the decorations, they were convinced that a magical (and quite naughty) Christmas elf had come to see them during the night. They were absolutely thrilled!
Now the door goes up every year as part of our holiday celebrations and the kids are so excited to see what the naughty elves might get up to this year.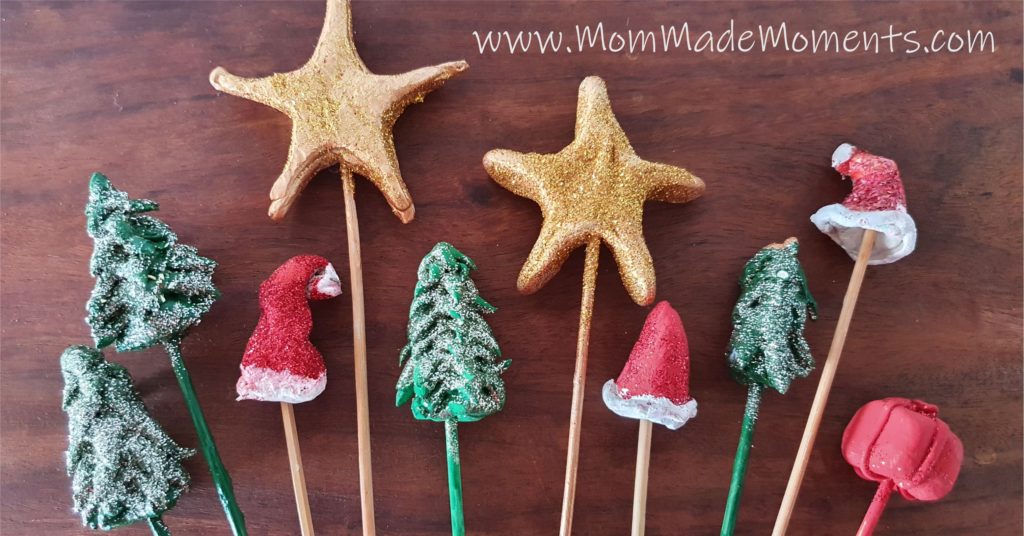 Christmas Clay Decorations
Small festive air drying clay pieces attached to wooden skewers, that you can place in your pots or planters around the house during Christmas. Fun to make and something everyone can do, no matter skill or age. Very festive, decorative and of course colorful. They make great Christmas presents too. See my tips and how to do it here.
Merry Christmas everyone!
My 5 best Christmas Ideas (that kids can do)