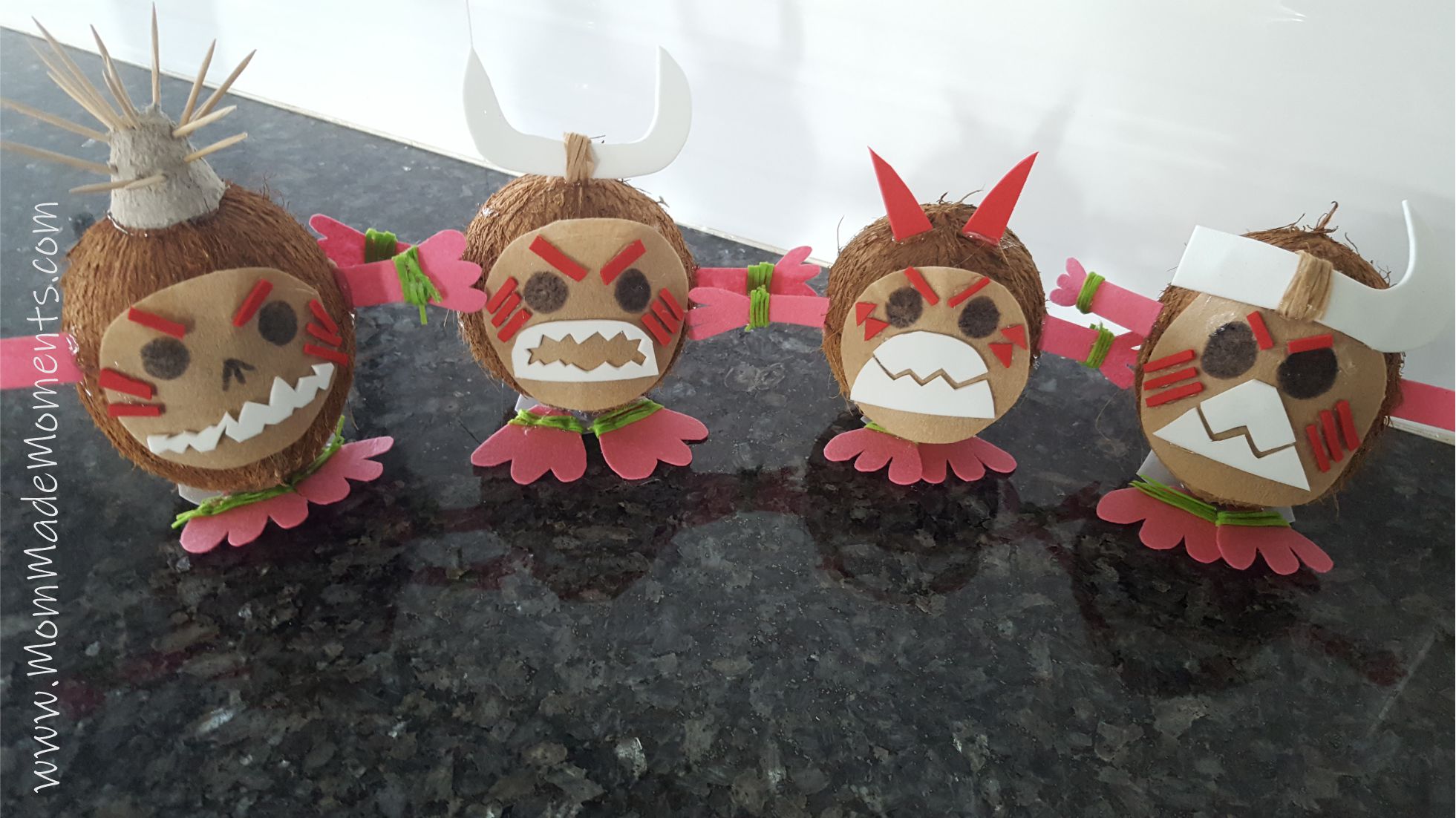 A small article to inspire you to a DIY Moana themed party without expensive decorators or wasted time and energy. Think beach, sun and seashells, and you are nearly there. Add a few posters of Moana and Maui and of course the tiny Kakamora -the coconut pirates- and you are practically done. The pirates were really fun to make and the girls loved that there wasn't a set way to make the mouths or headgear (even an "egg-tray-hat" with toothpicks worked!) as long as they looked scary and angry.
See my ideas for homemade Moana inspired party food and my top 3 Moana party activities.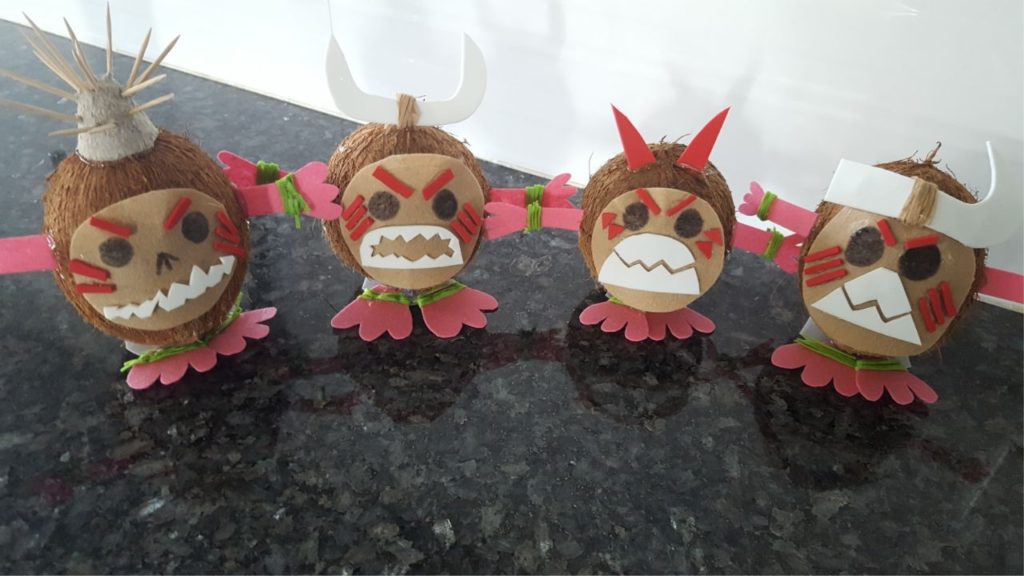 Kakamora Coconut Pirates
We made the Kakamora coconut pirates as a fun extra thing -after we had finished the costumes and the other crafty Moana things. I hadn't expected the birthday guests to recognize them or even notice them (as they are only the size of coconuts) but the birthday kids absolutely loved them! My kids thought they were fun to make and my daughter still keeps them on a shelf in her room now -2 years after the party. Instructions on how to make them coming soon.

Seashells -lots of them!
A trip to the beach and the decorations were done -or almost! We made sure there were lots of seashells lying everywhere. This also helped when we had our "seashell treasure hunt game" later. We also made seashells strings with rustic beads and seashells for windows ( see picture above) and other such places. They were really pretty and easy to make (though I failed to get a proper picture of them. Sorry)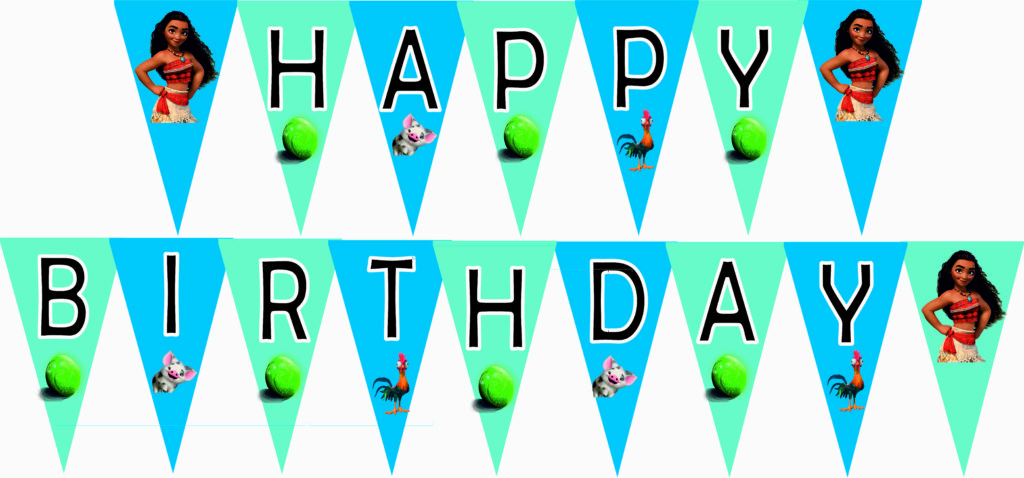 Moana birthday banner.
What is a birthday party without a birthday banner. This one is easy to print and string onto a ribbon. Click to download your own pdf copy for FREE here Moana birthday banner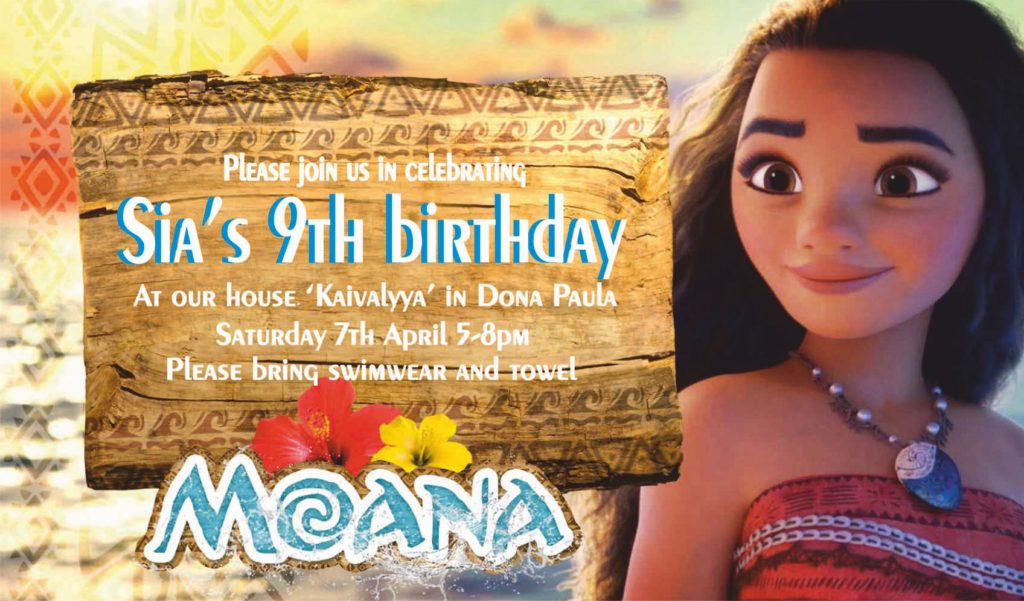 Moana birthday invitation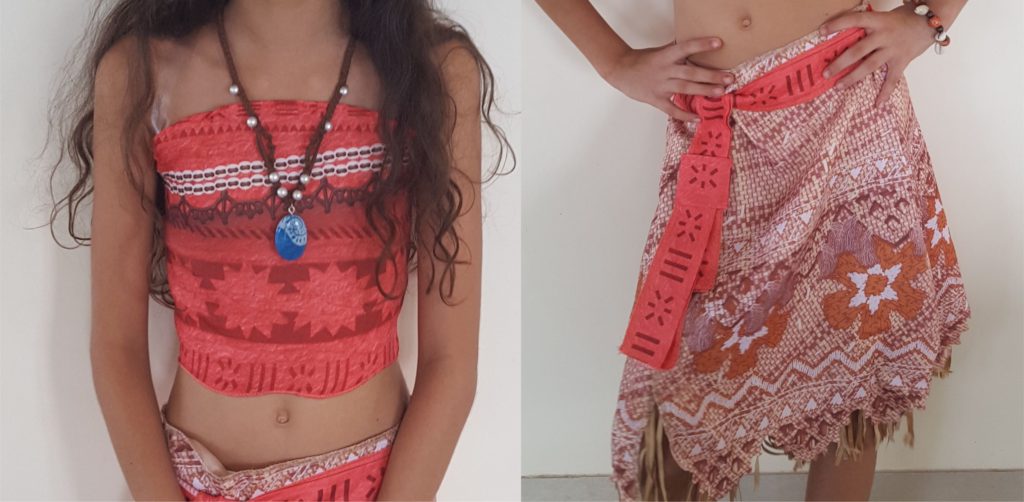 Moana costume
I usually try to make the costumes myself, but with this particular patterned cloth, it became quite difficult. I therefore ordered it through www.cart2india.com which is a great website that helps Indians import things from America (from e.g. amazon.com) at a lower cost and without any unexpected charges. For my younger daughter we had ordered it from amazon.in but as the size wasn't showing on their site and there was no reply from the seller, it was a bit risky. We were lucky that we got two sizes that fit them both. Order well in advance in case they send the wrong size.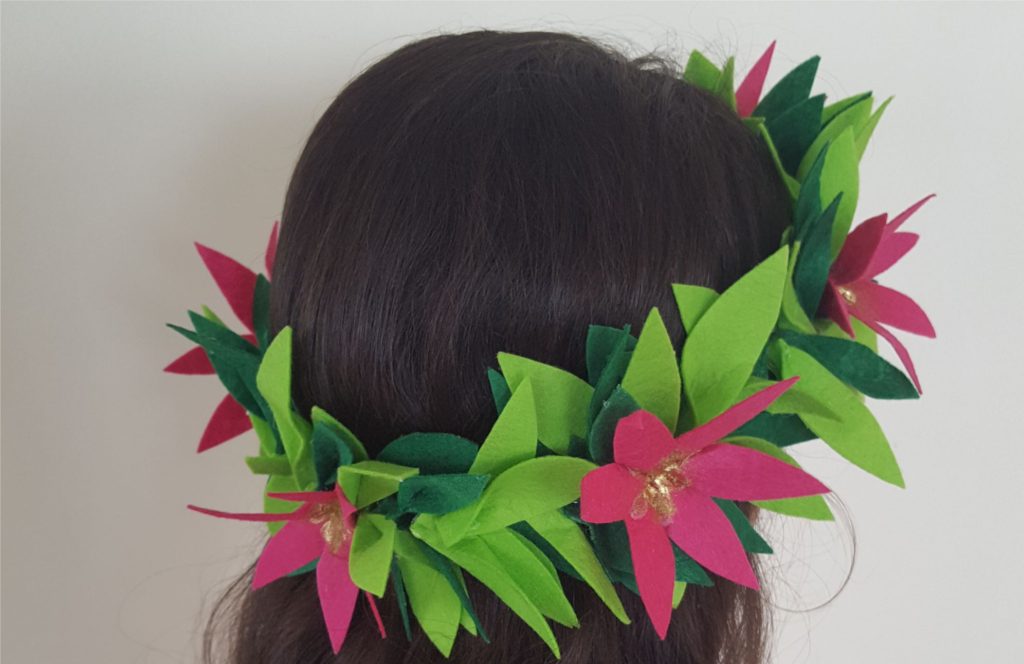 Moana Head Band
We made our own from elastic string and felt. This headband has lasted 2 years and is still a favourite in the dressing up box.
Full instructions coming soon.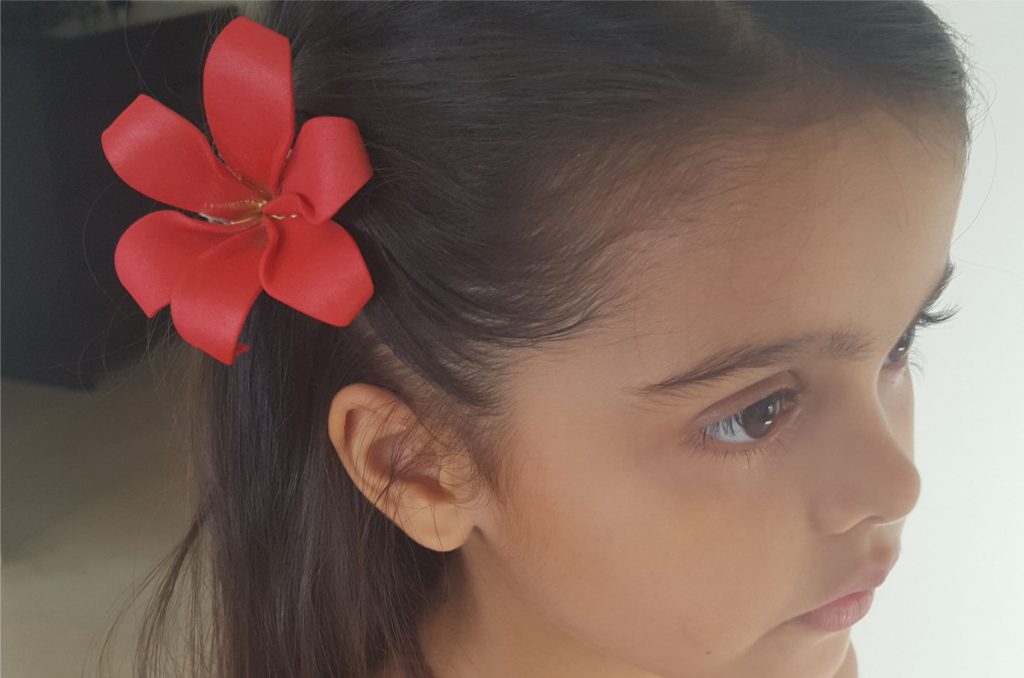 Moana Flower Hair Clips
We had made these colourful hair clips for every girl -and for some moms of course. See here how to make one in less than 10min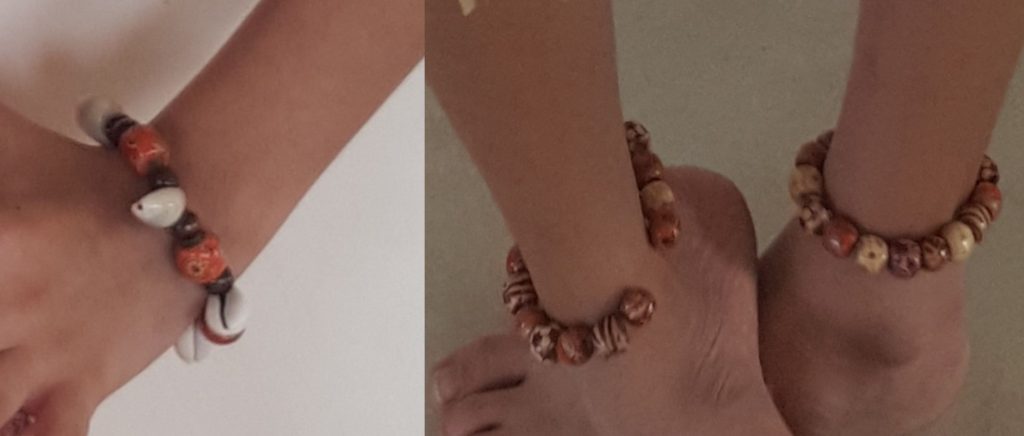 Wooden bead and shell bracelets and anklets. String coloured beads and shells on elastic string and the Moana costume is complete.
The birthday guests could also make their own shell bracelets at the party. See how and more fun Moana activities here
I hope you have lots of fun -like we did- making the costumes and the decorations for your party! Please let me know how you got on in the comments below.
Moana Party -Decoration and Costume Ideas